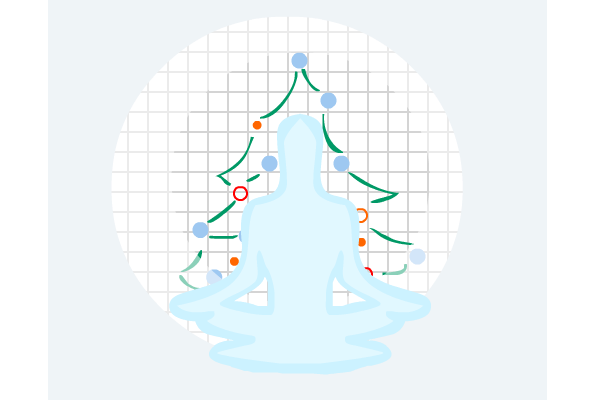 Mental Health Screening by Connected Mind
Do you have a mental health diagnosis?


Do you have the RIGHT diagnosis?


Many people have shared with us that they are benefiting from using eMoods, only they don't have Bipolar. Or maybe it's Depression, or OCD, or BPD, or something else…or no diagnosis at all.


That's why we are pleased to announce that eMoods now provides a free and COMPLETELY ANONYMOUS Mental Health screening test via Connected Mind!


Connected Mind
is a clinically validated screening tool that screens for 6 common connected mental health issues, including suicide risk.
Screening is completely anonymous and results instantly show risk for those conditions. Each report contains access to additional mental health resources, along with a special code so a doctor or mental health professional can convert the report to a full clinical version.


Connected Mind now also screens for Bipolar I & II.


Mental health issues are at an all time high, and getting worse.
1 in 5 people suffer
, and most are unaware that what they are suffering from is being caused by a mental health issue. This is why screening is so important.
You can access this screening test from the Resources section on the Classic Android or iPhone apps. We will provide access soon within eMoods Insights.
eMoods provides an external link to the Connected Mind screening test, and it in no way tracks your individual identity. The only thing Connected Mind knows is that a test taker came from eMoods. When your test is complete, the results are emailed directly to you from Connected Mind with an anonymized code.


We want to be clear: this screening test is not medical advice and you should STILL be working with a real doctor to discuss anything medication or diagnosis related. However, this free screening tool that Connected Mind has developed can provide a ton of useful information that you can use to show your long-time doctor or therapist or to take with you when looking for a new physician.


eMoods receives no financial compensation when people take a test.

--


eMoods Classic: Ongoing Medication Changes
At last, one of our most frequent feature requests is here! You can now visualize permanent and temporary medication dosage changes in
eMoods Classic
(Android/iPhone)!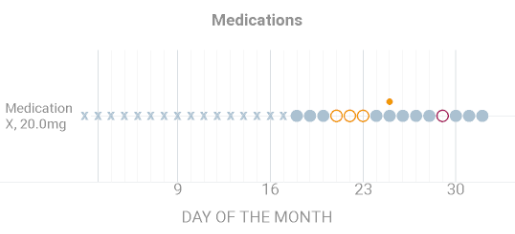 In the screenshot above, blue dots are medications 'taken', orange outlines are medications taken with a 'temporary dosage change', and the orange dot indicates a permanent change to dosage.

Now, if your doctor changes your prescription, you can see a clear indication of that on the graph, helping you spot if and when other logged symptoms may have changed in relation to medication changes.


You can also see which days you temporarily changed your medication dose- for example, an "as needed" medication may require a higher or lower dose on some days.


This feature will also be available for eMoods Insights in the future.


Guided Breathwork : A Low Risk Therapy What is Guided Breathwork?
If you've been following us recently, you know we've been talking a lot about getting in touch with our bodies and the natural world as a way to supplement normal Bipolar and other Mental Health treatments. (Check out our
post on cryotherapy
and earlier
newsletter
on cold exposure.) We want to revisit guided breathing as one of these low-risk aids.
Certain types of guided breathwork have been shown to
reduce anxiety levels
in patients with Bipolar, while other studies have shown that breathwork can have
positive effects
on the development of character and increase self-awareness.
In these studies, no adverse reactions are typically reported, which makes this a very low-risk type of therapy.
Put simply, guided breathwork is altering your breathing while being supervised by an instructor in a safe and comfortable environment. The type of breathing the instructor guides you through can temporarily alter your body chemistry by regulating your own natural oxygen intake and carbon dioxide production, temporarily changing the pH of your blood, and regulating hormone release such as adrenaline.


Sometimes, this comes with a strong feeling of wellbeing and calm within a few minutes of the practice. Those who practice these techniques sometimes say that this feeling carries through with them throughout their day, can reduce fear and negative thoughts, and help them better manage both external and internal stressors in their lives.

Types of Breathwork:


Pranayama Breathwork
A thousands-year-old practice from India which is still used widely today in Yoga practice. Learn more about
Pranayama
Wim Hof Breathwork
A newer method developed recently by the "Iceman" Wim Hof, who we've written about before. Lots of information at
wimhofmethod.com

How do I get started?


First, talk to your doctor; you should only learn to do this in a safe place under close supervision by an expert.


Second, find a good instructor where you can participate in a supervised private or group course.


Below are two online programs that we have worked with personally and really enjoyed!
Please know that eMoods receives no financial compensation if people join these programs.


Attendees range from experienced to totally new, and many receive real-world benefits to their physical and mental health. Jon also attended Sam's 2 day Wim Hof workshop in March 2020 where we learned about breathwork, cold exposure, and positive mindset. It was a fantastic experience!


10am ET every Saturday
(Donation only)


These sessions are taught by different instructors, including Sam Whiting. There is a nice community of attendees, and the short time span helps make it easier to cultivate a routine of daily practice.
15 minutes Monday – Friday


($40/mo – try Sam's Club code SAM at checkout for a $10 discount)


Learn More and Sign Up
Attending these courses and practicing these techniques has helped me tremendously in regulating stress and anxiety, developing focus, and staying calm while controlling irritability.

-Jon from eMoods

--