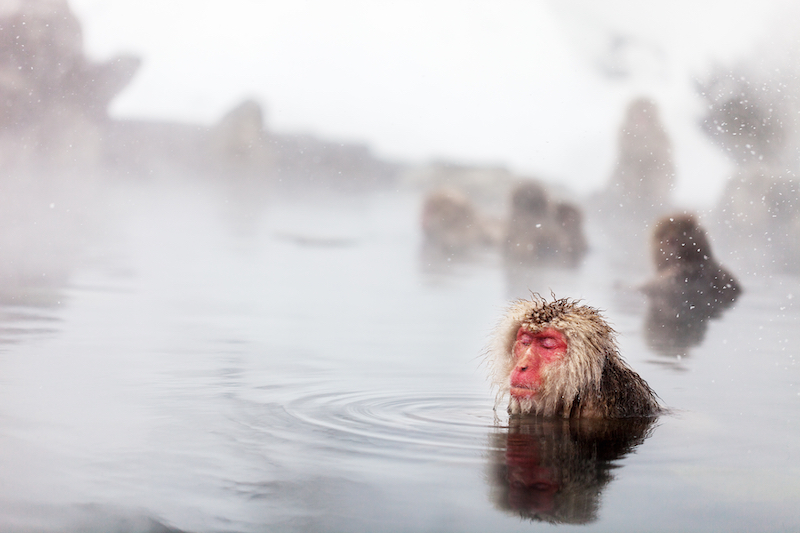 eMoods Partners with the Chilean Society of Bipolar Disorders
We are pleased to announce a new partnership between eMoods and Sochitab – Sociedad Chilena de Trastornos Bipolares (The Chilean Society of Bipolar Disorders).


Sochitab is a non-profit organization based in Chile and is dedicated to promoting education and evidence-based care in the Bipolar Affective Disorder Community and among health care professionals. Sochitab is comprised of 15 founding members and 190 active partners.


They are currently working with 900 members of the "Circulo Polar" Bipolar community and their families throughout Chile.
www.sochitab.cl

We will be doing a comprehensive and medically-grounded Spanish translation for eMoods Insights to reach those in Latin America and Spain, and we will be working closely together with Sochitab to gather data on how a tracking and reporting tool like eMoods Insights can further a shared mission of earlier diagnosis, improved care, and combating mental-health stigma.
Learn More: Sochitab (English Translation)
Traducción Española:
Estamos complacidos de anunciar una nueva alianza entre eMoods y SOCHITAB (Sociedad Chilena de Trastornos Bipolares).


Sochitab es una organización sin fines de lucro, ubicada en Chile y dedicada a la promoción de educación y divulgación de medicina basada en la evidencia, tanto para la Comunidad de Pacientes y Familiares con Trastornos Bipolares como para la comunidad de profesionales de la Salud. Sochitab está compuesta por 15 socios fundadores y 190 socios activos.


Actualmente se encuentra trabajando con alrededor de 900 miembros de la Comunidad de Pacientes y Familiares con Trastorno Bipolar a lo largo de Chile, entre los que se incluyen los miembros del grupo "Círculo Polar."


Estaremos realizando en conjunto una revisión comprensiva y basada en evidencia médica para la traducción de eMoods Insights, con el fin de alcanzar con esta a la Comunidad Bipolar en América Latina y España, trabajando cercanamente con Sochitab en la misión conjunta de cómo la recolección de datos a través de eMoods contribuiría a un diagnóstico temprano, a mejorar la atención y a combatir el estigma de la salud mental.


Feature Update: Intraday Mood Logging
We're working hard on launching our Intraday mood tracking feature, also known as "multiple moods per day", for eMoods Insights. This feature will allow users to change their daily charts to enable multiple entries per day.


This type of tracking is commonly used for Rapid Cycling Bipolar, and other use cases as directed by your doctor. With this feature enabled, you'll be able to track a separate entry for every 1/2-hour increment of the day, and graph out highs, lows, and averages for the day.


We expect to have this feature ready for eMoods Insights by the end of August!

--

This app is great. I love how simple it is. There doesn't need to be a bunch of extra stuff. The free version was enough. I never really felt pushed to upgrade, which I greatly appreciate! I decided to pay for a lifetime, no ads version primarily to support a good, simple, useful app. The extra features are really nice. I love getting to choose different app icons and adding different tracking points. Super useful! Glad to have developers so in tune with the user needs


- Brandee (eMoods Android user)

--

A wellness practice that we've been trying out lately and loving the results of is cold-water exposure. The concept is as old as time- submerge your body (WITH PROPER SAFETY PRECAUTIONS!) in cold water for many proclaimed health benefits- but the practice has been picking up steam lately (no pun intended!) thanks to The 'Iceman' Wim Hof and his appearance on several prominent documentary series. Wim Hof has pioneered a cold exposure and breathwork method for modern times for helping people improve their health and wellbeing, and it has been gaining in popularity.


The concept of cold exposure is to train your body to regulate your Autonomic Nervous System by calming your Sympathetic, or "fight or flight", response to stressors and invoking your Parasympathetic, or "relaxation", response to those same negative stressors. In a Sympathetic Nervous System response your adrenal glands produce stress hormones and signal your body to go on high alert, while in a Parasympathetic Nervous System response your body lowers its blood pressure, heart rate, and strengthens its immune system. The cold water gives your body a safe space to invoke your fight or flight response and to work on modifying its reaction to different kinds of stress- whether internal or external.


Anecdotally, many people including performance athletes have benefited from this type of wellness practice, seeing benefits such as improved energy and immunity, lowering chronic disease symptoms, and being more aware of and helping redirect mental health triggers. Some research has been done to substantiate these claims, and one such
study
showed that this type of practice can conclusively train the body to endure extreme conditions.
So what about the benefits of Cold Exposure for individuals with Bipolar Disorder? We recently came across a trial being planned by Wayne State University in Michigan, USA, that will aim to determine whether a regular practice of cold exposure can be used as a beneficial addendum to the normal regimen of Bipolar treatment for reducing symptoms.
More information on this planned trial can be found
here
.
Obviously, cold water exposure can be a dangerous activity and should not be done under any circumstances without proper instruction and supervision to ensure full safety. As with any health-related practice consult with your doctor first before trying.
For more information on this practice take a look at the
field notes
from the makers of a Netflix documentary on Wim Hof.