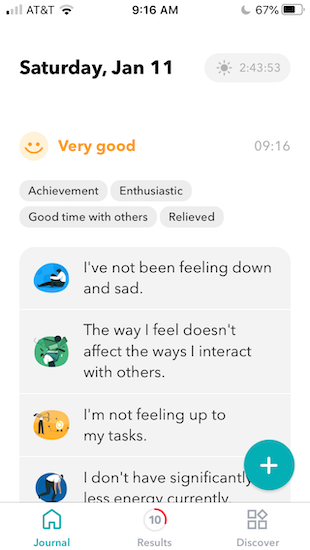 Moodpath is "Your Mental Health Companion." This app is somewhat of a multi-tool, offering users a way to journal, track their mood, and learn about their emotional patterns over time.

Every morning, afternoon, and evening, Moodpath sends its users questions about their mood. After fourteen days of questions, they send users an assessment of their emotional health based on their answers. This can be shared with a therapist or doctor. In addition, users can log their mood at any point in the day and include any situations that may be influencing it.
Moodpath also offers guided meditations, courses on topics like self-confidence and emotions, and for premium members, audio clips on things like dealing with conflicts and morning motivations.

When a user logs their mood, they're given the option to include an activity that may be influencing how they feel.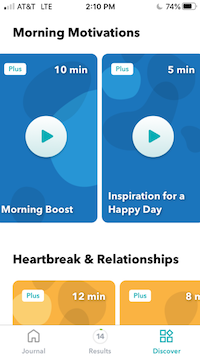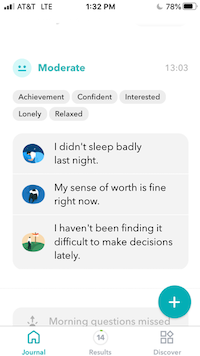 Comparing Moodpath to eMoods
If you are someone who is curious about what influences your emotions and how to better manage them, and don't mind your data being stored off-device, Moodpath is a good way to go. The AI interface learns from your responses and creates personalized content and strategies to help you help yourself with things that are bothering you. If however, you are someone who has a mental health disorder and you're looking for a private, distraction free way to log your mood and communicate better with your doctor, eMoods is a great resource. Because you're able to set up custom tracking points, users can see the correlations between their mood and things like medication and amount of sleep, something that Moodpath doesn't offer.

This information is easily shareable with your doctor and makes for smoother, more streamlined medical appointments since you're not recalling a month's worth of info at your short medical visit. eMoods is designed for those who want a private, easy way to log their moods and communicate better with their doctor.